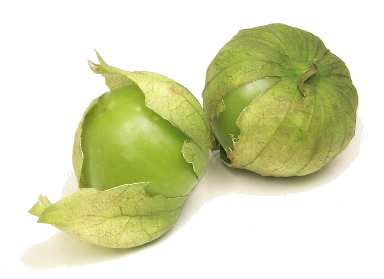 Oh, wow. My Aunt Teresa made this when we were all in Raleigh for Harry's wedding, and we got the recipe and just made it this week. Wow this is so delicious! It makes A LOT, and it's pretty easy. Tomatillo's are kind of a weird mix between peppers and a green tomato. They have a husk on the outside you peel off, and it looks like an unripe tomato. We found them at walmart so they can't be THAT exotic. Oh, and it's pronounced tom-ah-tee-yo as I found out. If you say tom-a-tillo (rhymes with pillow) you may get slapped by any native spanish speaker within hearing distance.
Pork Taco's
MEAT: A big cheap cut of pork, like a shoulder, bone in or out. As long as it fits in your crock pot it will work.

In a blender or food processor puree:
1 Jalapeno w/out seeds
1 onion
3 stalks celery
1 cup water
1 tsp Chili powder
1tsp cumin
3 cloves garlic
1/2 bunch cilantro
1/4 tsp oregano
1/4 tsp cayenne pepper
Pour it over the meat and cook in crockpot low for 8 hours or more. When it's done shred it, and leave it in the juices, or drain it out.
Cafe Rio Creamy Tomatillo Dressing
This makes A LOT too, but that's ok b/c you will want to put it on everything.
1 cup buttermilk ( you can make buttermilk by putting 1 Tablespoon of vinegar in 1 cup regular milk and let it sit for 10 min)
1 cup mayonnaise
1 package buttermilk ranch dressing mix
1/2 bunch cilantro
2 cloves garlic
2 Jalapeno's
2-3 Tomatillos
Peel husk from tomatillos, wash cut in quarters. Cut Jalapenos in half and take out seeds. Roast them on a tray at 400 for 20 min. (I totally did this in the toaster oven.)
Puree all ingredients in a food processor/blender. Chill for one hour or longer.
Assembling the Taco's
Heat corn tortilla's in a pan with some oil, or as desired.
put on shreded cabbage and shreded pork, and squeeze fresh limes juice over it.
Top with dressing.
We made simple spanish rice as a side dish.
Simple Spanish Rice
Saute a chopped onion in a sauce pan till soft, add 1/2 can of diced tomato's, or fresh and cook 2 min. Add rice and toast with veggies for a min. Add water (2 cups water to one cup rice) and 1/2 packets of seasoning like "Sazon Goya" if you have it. ( they have it at Kroger).
When rice is done, squeeze a little fresh lime on it, and stir in some chopped cilanrto.